Welcome to the Oregon Society of Soil Scientists!
Our beloved, "O triple S" is the Oregon Society of Soil Scientists. This is an organization of soil scientists and aspiring soil scientists who want to stay connected to the vast variety of other soil scientists and fields of soils work in our region.
The mission of OSSS is to facilitate communication, foster professionalism, encourage cooperation and fellowship, promote public appreciation of the profession, advance the field of soil science, stimulate scientific research and publication, and support high standards of education in soil science.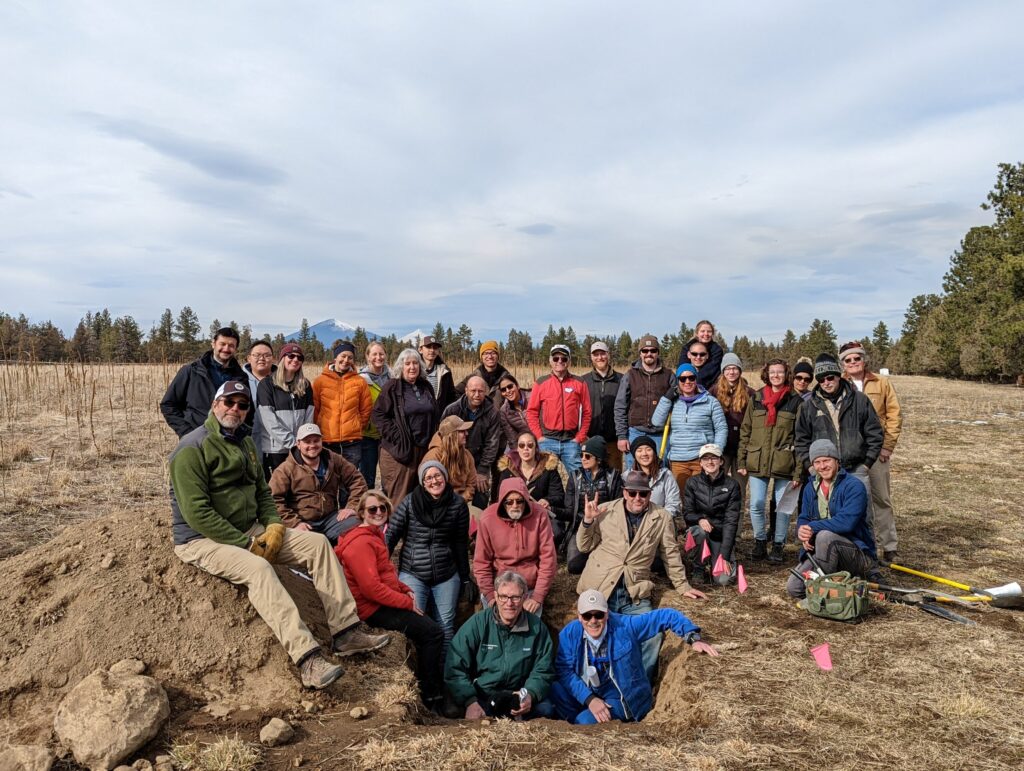 Engagement with the Oregon Soils Community
We aim to accomplish our mission by hosting an Annual Winter Meeting, Annual Summer Field Tour, and supporting mechanisms for member communication and information sharing.
Our Winter Meeting is normally held in late February or early March. Most of the membership gathers at a location decided on by the Board of Directors. We have talks from guest speakers to increase our understanding of the location, poster sessions with students to connect practitioners with the latest research, guided trips to examine soil pits together to help keep us speaking the same language and sharing knowledge, and plenty of time for meeting of the minds.
The Summer Tour is a bit more variable and can range from a state wide tour to examine the literal holes in the ground to a meandering trip though Willamette Valley Wine Country. Either way we experience the beauty and grandeur of Oregon with others who share a unique perspective, seeing the landscape through the eyes of trained soil scientists.
OSSS sends a quarterly newsletter called the Sharpshooter. This publication provides information on upcoming and past events, news from state and federal natural resource agencies, reports from Academic conferences, artistic renditions, and news updates directly related to soils.
We also support member communication through our website and social media platforms. We provide updates on events within OSSS and related organization. You can find links to interesting new articles, send in your pictures, find links to learn about soil, and check out our opportunities board for jobs, internships, and graduate school opportunities.
With more involvement, we will be able to take on more activities to help us achieve our mission. We have more ideas for events like a certification study groups, hosting information booths at fairs, helping other organizations with training events related to soil science, preserving the knowledge of OR soils from those who have mapped it, and even an eventual Oregon soils museum!
We hope all of the soil scientists in Oregon will be able to understand the value that OSSS brings; the joy in collaboration, learning from those in related by disparate aspects of soil science, experiencing other parts of our state, encouraging a well-rounded soils education, getting people excited about soil, and the bonds between members of a society who all care enough about our world to dedicate their life's work to soil science.
If you have any questions, comments, or suggestions. Please email the President, OSSS.Pres@gmail.com, currently Alicia Leytem.