OSSS Student Scholarship Support
Education in soil science is incredibly important to us. That's why we offer an annual scholarship every Fall term for graduate and undergraduate students studying soils or related disciplines.
The Fall 2023 Scholarship is now open! Please click the link here to view and download the application form!
Send the complete form and all other application materials to osss.scholarships@gmail.com by September 1, 2023 at 5:00 PM Pacific Time.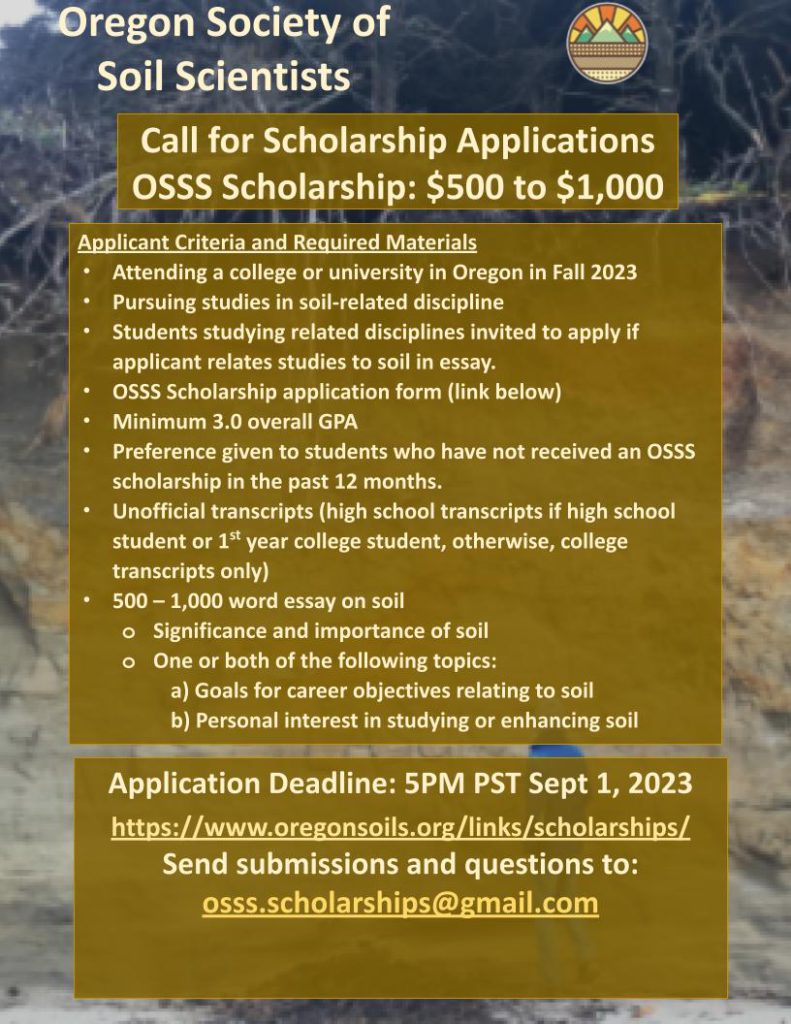 Past Awardees
Congratulations to our past scholarship recipients!
2022 – Mireia Roig-Paul
2021 – Hunter and Fabien
2020 – Chelsea and Brad