2023 OSSS Winter Meeting
Thank you to everyone who attended the 2023 Winter Meeting for making it one to remember! See the agenda and photos of the even below.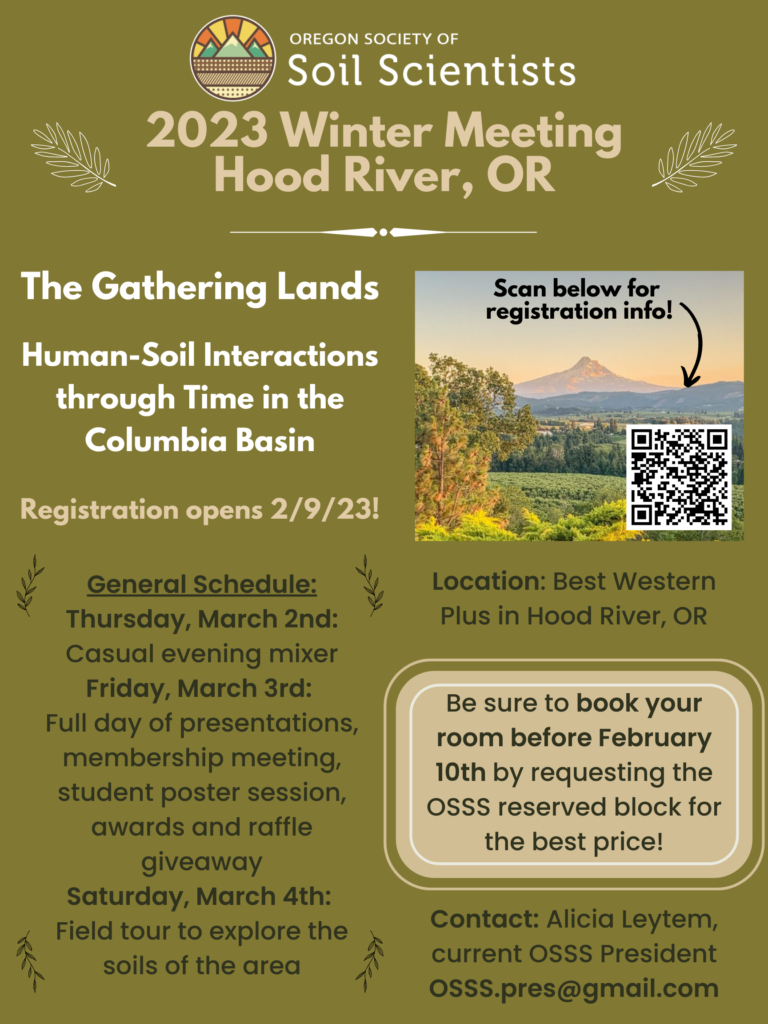 Preliminary Schedule
Thursday, March 2nd
Friday, March 3rd
8:00- 9:00 AM – Arrive at Best Western Plus for a catered breakfast
9:00 -9:15 AM – Welcoming remarks
9:15 – 10:00 – Scott Burns (geologist) lays the background of the key soil-forming activities in the area (Columbia basalt flows and Missoula floods) to help orient us to our location.
10:00 AM – 12:00 PM – Talks from the First Foods group of the Natural Resources Department of the Conf. Tribes of the Umatilla, Topics include first foods and current research work being done to preserve these culturally significant foods.
12:00 – 1:00pm – Catered lunch onsite
1:00 – 1:45 PM – Kevin Hudson will share information about their work at the Confederated Tribes of the Umatilla Indian Reservation (CTUIR) Farm
1:45 – 2:15 PM – Bobby Saunters (archeologist) will provide some guidance to soil science practitioners and students on best practices and informational resources to access if they come across materials in their soil work that may indicate sites of cultural importance or items of cultural significance.
2:15-2:25 PM – Break
2:25 – 3:00 PM – Megan Kemple (Oregon Climate and Agriculture Network) will discuss current Oregon Legislative actions related to soil and soil health.
3:00 – 4:30 PM – Membership meeting, preparation for student poster session
5:00 -6:30 PM – Student poster session, fundraising silent auction and raffle. Hors d'oeuvres provided and cash bar
6:30 PM – Closing remarks, attendees disperse for dinner (not provided by OSSS)
Saturday, March 4th (Tentative)
8:00 – 9:00 AM – Catered breakfast at Best Western Plus
9:15 – 9:45 AM – Meet at the Best Western Plus parking lot to make sandwiches for lunch and arrange a carpool
9:45 AM – 3:00 PM – Depart. Visit various soil pit locations in the area, with a lunch stop at 12:00 PM.
3:00 PM – OSSS meeting ends… See you at the summer tour!
---
Thanks for a wonderful 2022 OSSS Summer Tour!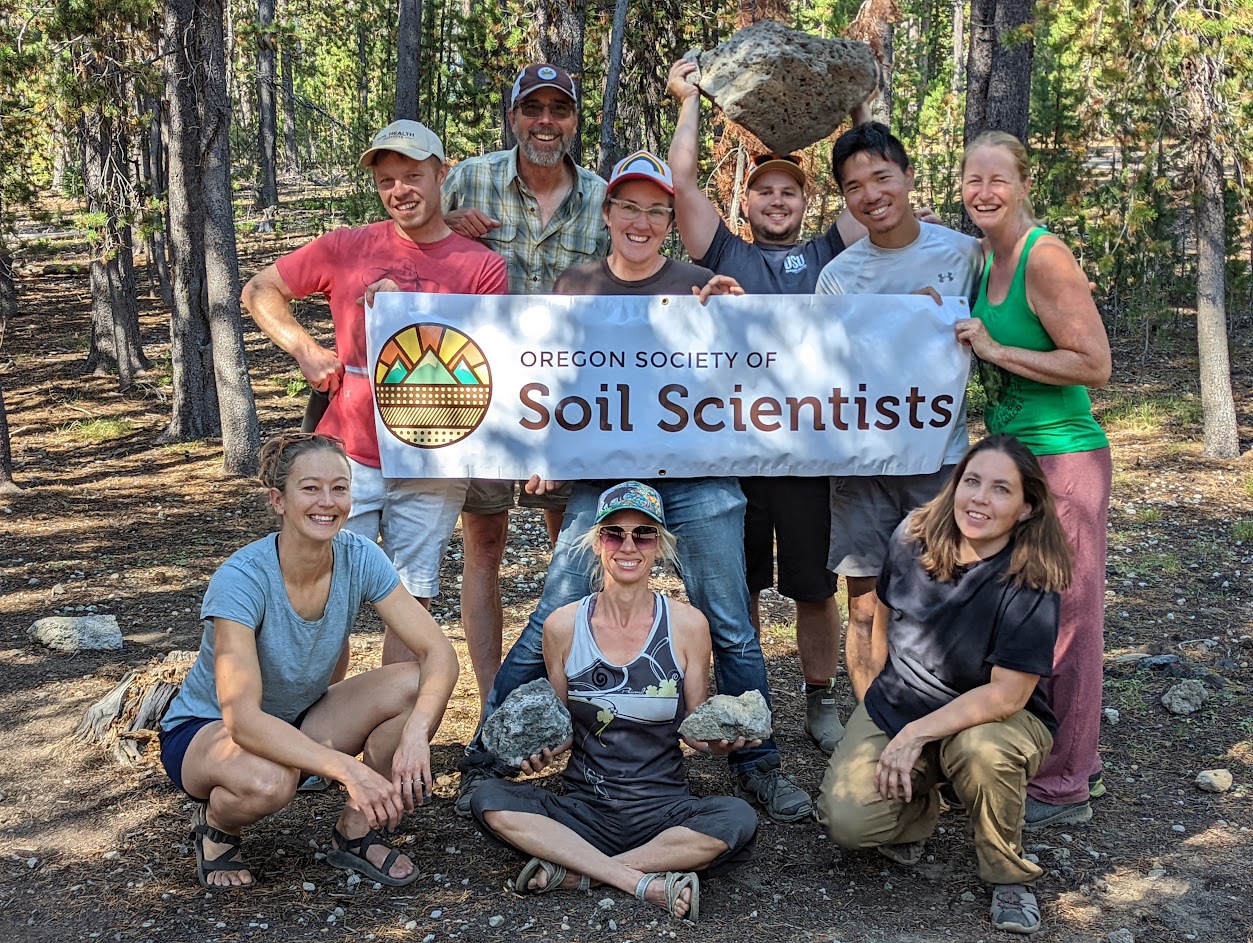 OSSSEventHistoryMap
2022 Hybrid Winter Meeting:
2022 Hybrid Winter Meeting minutes
2021 Virtual Winter Meeting: 
2021 Virtual Winter Meeting minutes